You Can Now Buy a PinePhone Preloaded with Ubuntu Touch
内容简介:Linux phone enthusiasts will be pleased to hear a new version of thePinePhone is available to pre-order — and it comes pre-loaded with Ubuntu Touch.Ubuntu Touch, also known by the nameFrom today you (and anyone else interested) can preorder a PinePhone Com
本文转载自:https://www.omgubuntu.co.uk/2020/04/pinephone-ubuntu-touch-edition,本站转载出于传递更多信息之目的,版权归原作者或者来源机构所有。
Linux phone enthusiasts will be pleased to hear a new version of thePinePhone is available to pre-order — and it comes pre-loaded with Ubuntu Touch.
Ubuntu Touch, also known by the name UBports , is a community-maintained version of Ubuntu for phones and tablets based on Ubuntu 16.04 LTS. It is a direct continuation of the codebaseCanonical cancelled a few years back.
From today you (and anyone else interested) can preorder a PinePhone Community Edition with UBports direct from the Pine64 Store.
UBports is pronounced "You Be Ports"
A new "working partnership" between UBports Foundation and Pine64 , the company who make the PinePhone (among other low-cost linux electronics) has been announced as part of this.
"UBports were among the very first to embrace our initiative and offer their supportfor the PinePhone. (…) It is therefore very fitting that the UBports Foundation will be the first partner in our Community Editions scheme," Pine64's Lukasz Erecinski is quoted as saying.
As part of the deal, each customised PinePhone sold with UBPorts pre-installed results in a $10 donation to the UBports foundation .
This is the first of several planned PinePhone Community Editions . Each will come pre-loaded with a different mobile Linux OS.
Functionality listed as 'working' in the first, the PinePhone UBports Community Edition:
Voice calls
SMS texts
GPS
LTE
GPU hardware acceleration
Wi-Fi
Bluetooth
In short: all the essentials.
Functionality which is not currently working on the device includes: both the rear and front-facing cameras; battery/power efficiency (my phone lasts about 4 hours); USB host connectivity — but they're all in varying states of progress.
The PinePhone UBports Community Edition does have the UBports logo/mascot printed on the back case. It's not clear if a branded version of the PinePhone phone case will also be sold too (otherwise you'll have to choose between repping your OS and protecting your device from scratches).
UBports and postmarketOS are the two Linux phone operating systems considered in the most 'complete' state right now. It's super exciting to track the progress of these (among other) projects on a day by day basis — and now more people can join in the fun, which is great.
Interested in finding out more? You'll find more information on the product listing page which should be linked to below (the link wasn't live at the time of posting, so I can't test to see if it's accurate):
以上所述就是小编给大家介绍的《You Can Now Buy a PinePhone Preloaded with Ubuntu Touch》,希望对大家有所帮助,如果大家有任何疑问请给我留言,小编会及时回复大家的。在此也非常感谢大家对 码农网 的支持!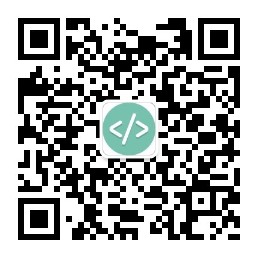 关注我们,获取更多IT资讯^_^
为你推荐:
本站部分资源来源于网络,本站转载出于传递更多信息之目的,版权归原作者或者来源机构所有,如转载稿涉及版权问题,请联系我们。